Getting Started
Before buying a generator there are a number of things to consider. Using this tutorial, you can get the basics down and determine your power needs to be sure your generator best suits your needs.
Packages

Our three generator packages combine our portable generators, a manual transfer switch, and ABC's quality service packages so you can conveniently purchase everything you need all for one price.
Free shipping

Available on our portable generators to your nearest freight station. Only applicable in the lower 48 United States. Be sure to review our shipping policy.


Automatic Transfer Switch - 200A
200 Amp Nema One Switch. ully automatic whole house 100 Amp switches, 120/240 volt, 2 pole UL listed # 1008. Model 1813.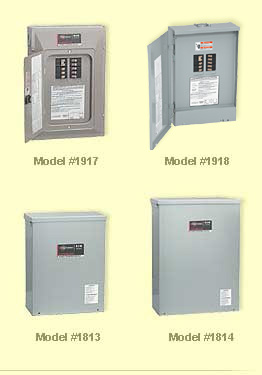 Due to the great variability in home situations, we are not able to provide exact price quotes over this website without more information.
Please click on the link to Get a Free Estimate on This Item.